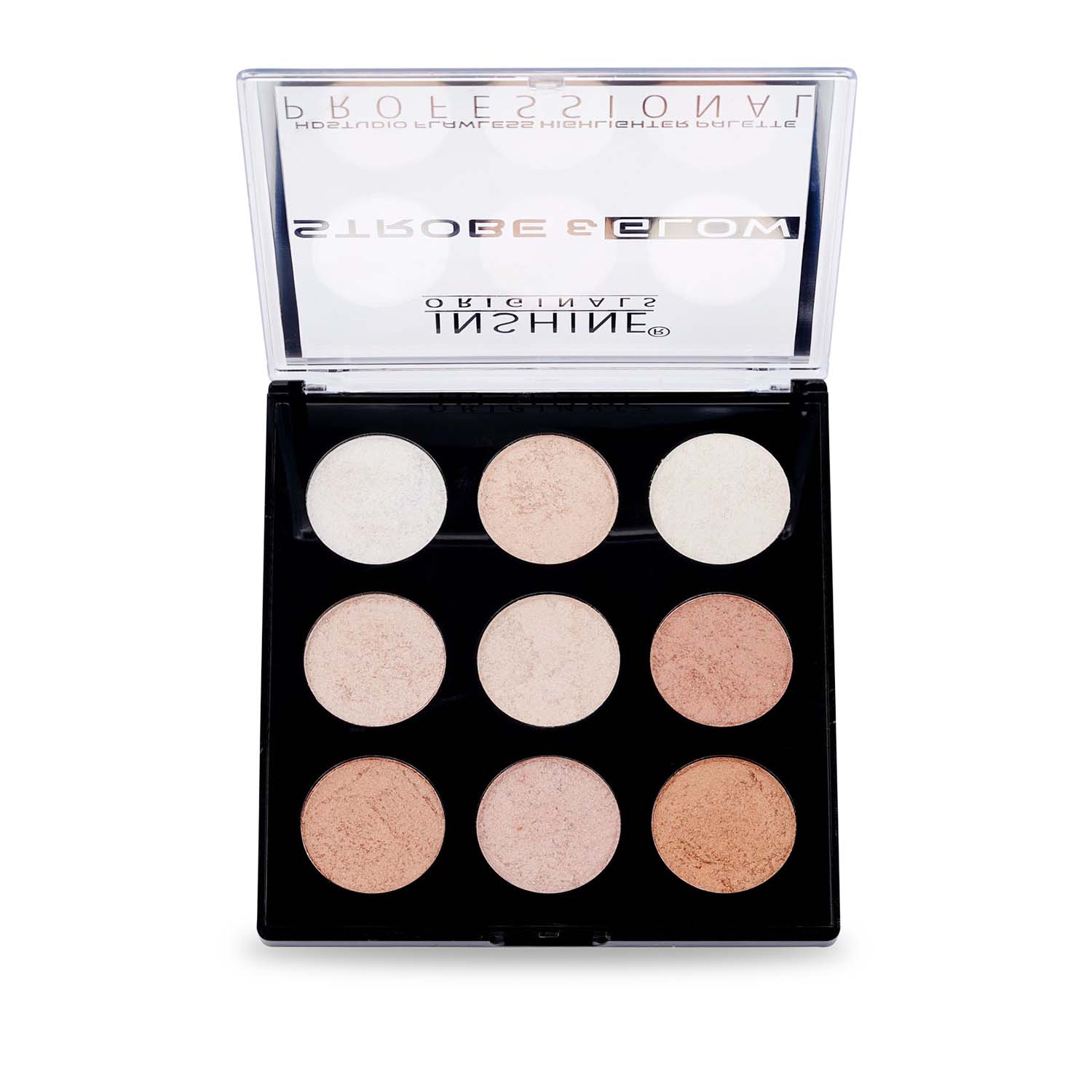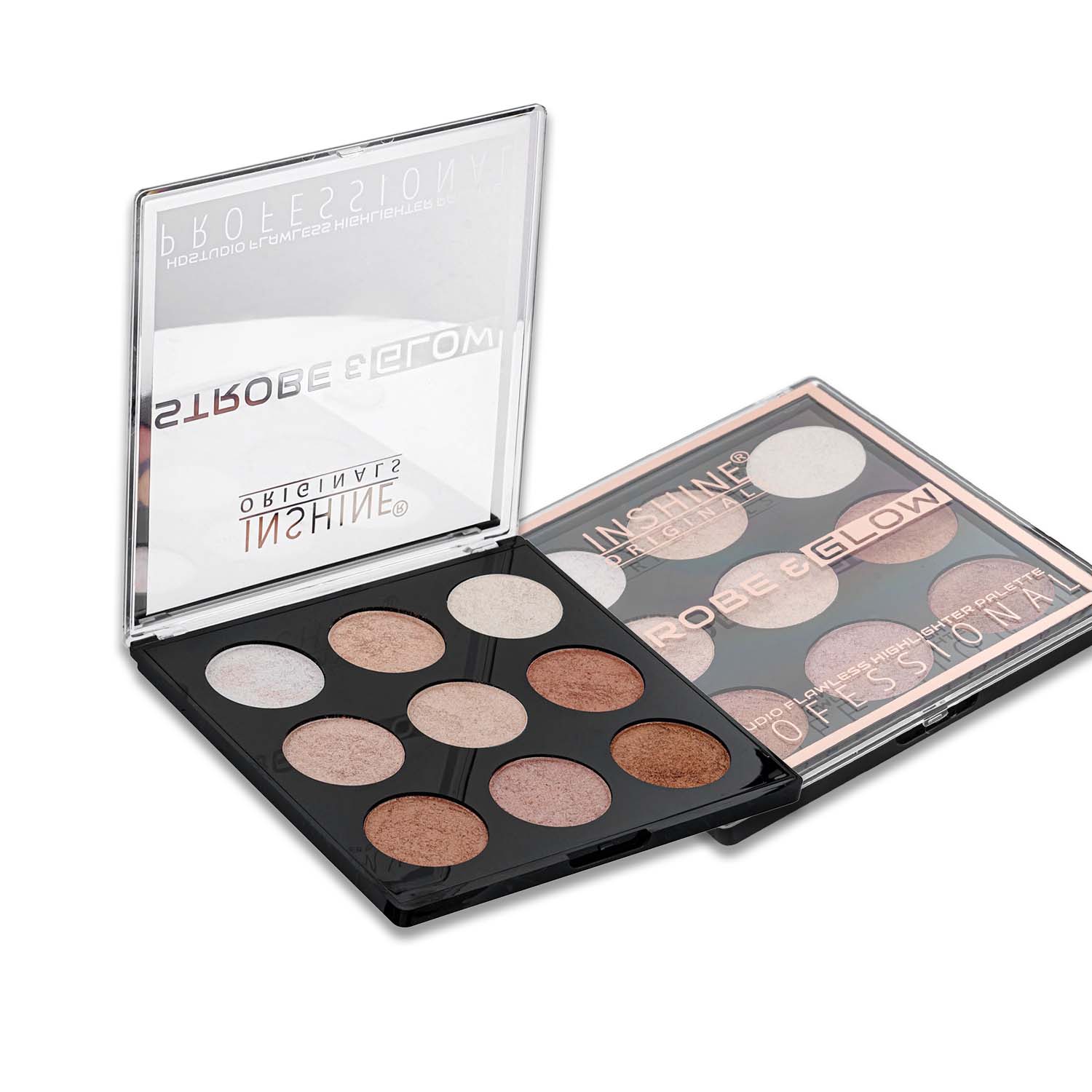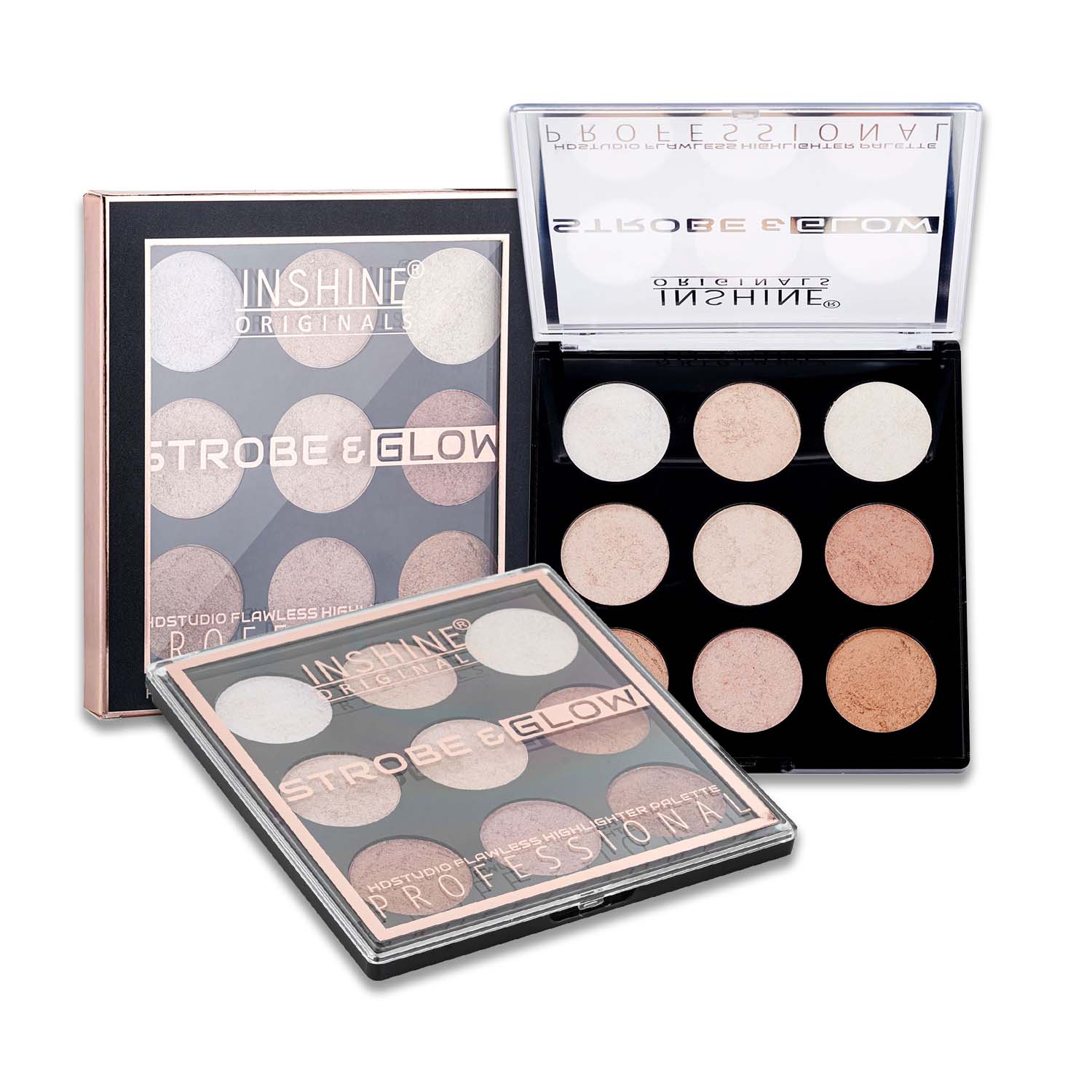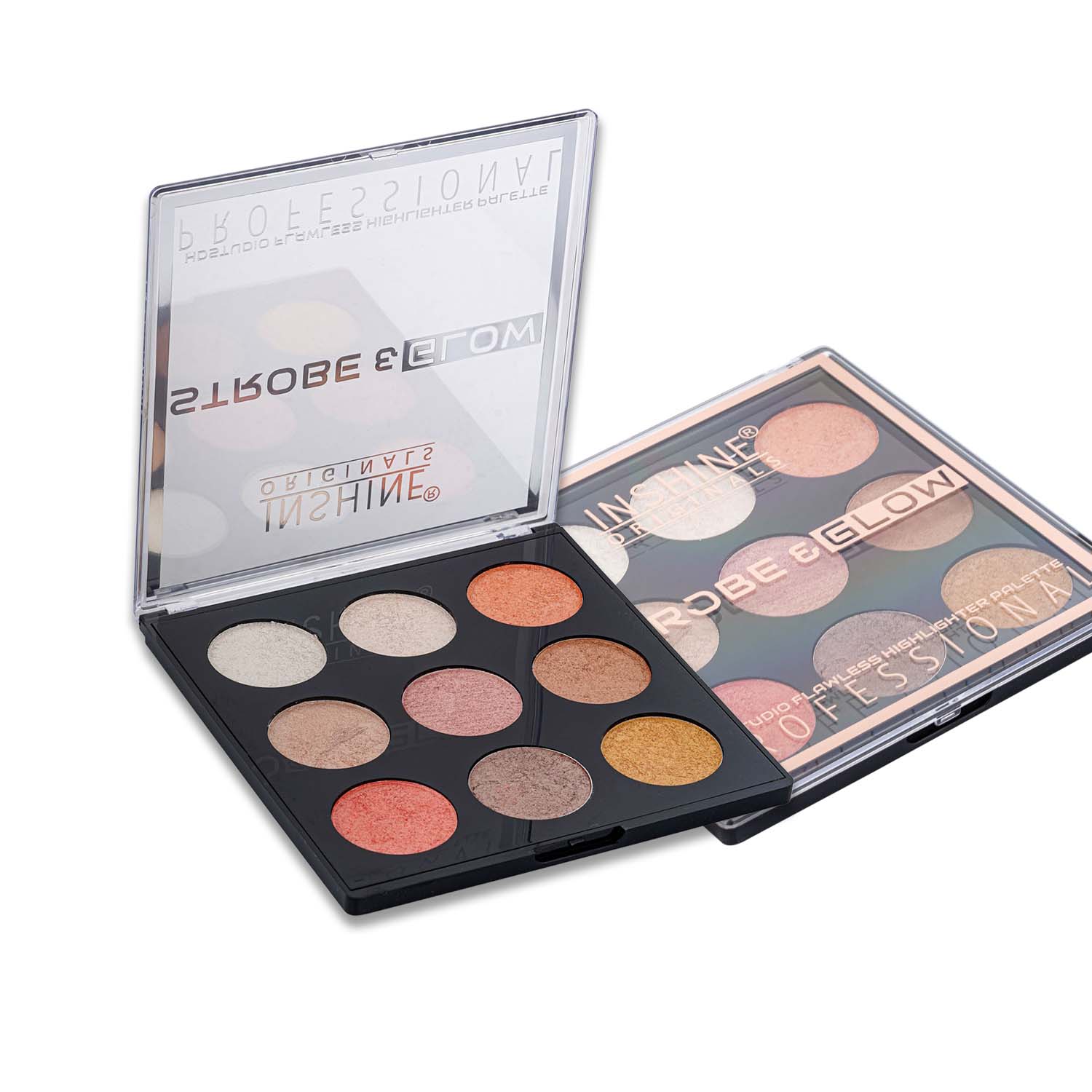 Strobe & Glow Highlighter Palette
INSHINE ORIGINAL'S Strobe & Glow Highlighter Palette, a must-have for every makeup enthusiast. This exquisite palette features a collection of radiant highlighters that instantly illuminate your complexion and add a captivating glow to your skin. Designed to suit a variety of skin tones, this versatile palette allows you to create stunning, customized looks that enhance your natural beauty. With its smooth and blendable formula, our highlighter palette delivers a luminous finish that lasts all day.
What It Is :
Our Strobe & Glow Highlighter Palette is a curated collection of finely milled highlighter powders. Each shade is carefully selected to provide a range of luminous finishes, from a soft, subtle glow to a radiant, intense strobe effect. This palette offers a variety of shades, allowing you to mix, match, and layer for endless possibilities and a customized glow that suits your individual style.
What It Does :
This highlighter palette is designed to accentuate your best features and create a luminous complexion. It offers several benefits:
Illuminates the complexion: The finely milled powders in the palette catch and reflect light, instantly brightening your skin. The highlighters effectively illuminate your facial features, enhancing your cheekbones, brow bones, and Cupid's bow.

Adds a radiant glow: The palette delivers a beautiful glow to your skin, creating a radiant and youthful appearance. Whether you prefer a subtle, natural glow or a more intense, dramatic effect, this palette has the shades to suit your desired look.

Customizable looks:  This palette contains 9 shades , you have the freedom to mix and layer the highlighters to achieve your desired effect. From a delicate daytime glow to a captivating evening strobe, this palette allows you to create customized looks for any occasion.
How to Use:
Preparing the skin: Start with a well-prepped base, such as foundation or tinted moisturizer. Ensure that your skin is clean, moisturized, and set with powder if desired.

Choosing shades: Select the highlighter shade(s) from the Strobe & Glow Highlighter Palette that best complement your skin tone and the desired effect. You can use a single shade or mix multiple shades together for a customized look.

Application: Using a highlighter brush or a small, fluffy brush, gently swirl or tap into the chosen shade(s) to pick up the product. Lightly apply the highlighter to the areas you want to accentuate, such as the high points of your cheekbones, down the bridge of your nose, the inner corners of your eyes, and the Cupid's bow. Blend the product with soft, sweeping motions for a seamless and natural finish.

Layering (optional): For an intensified glow, you can layer the highlighter by repeating step 3. Start with a light layer and gradually build up the intensity until you achieve the desired effect. Remember to blend each layer for a smooth and well-blended finish.

Blending and finishing touches: After applying the highlighter, use a clean brush or a makeup sponge to blend any harsh lines and ensure a seamless transition between the highlighter and the rest of your makeup. Complete your makeup look with other desired products, such as blush, bronzer, or lipstick.
With the Strobe & Glow Highlighter Palette, you can effortlessly achieve a luminous and radiant complexion that enhances your natural beauty. Experiment with different shades, layering techniques, and application methods to create stunning, customized looks that make you glow from within.
Imported & Mktd. by (Regd. Office): D.G Impex  Add: Building No 133, 4th Floor, Pul Mithai, Qutab Road, Delhi - 110006.
Mfg. For: Yiwu Vanthous Import and Export Co., Ltd. Add: Room 906, Yuye Building, 877 Chengbei Road, Futian Street, Yiwu - 322000 China
Email: support@inshineoriginals.in.
Customer care at Regd. Office Tel: +918920930028.