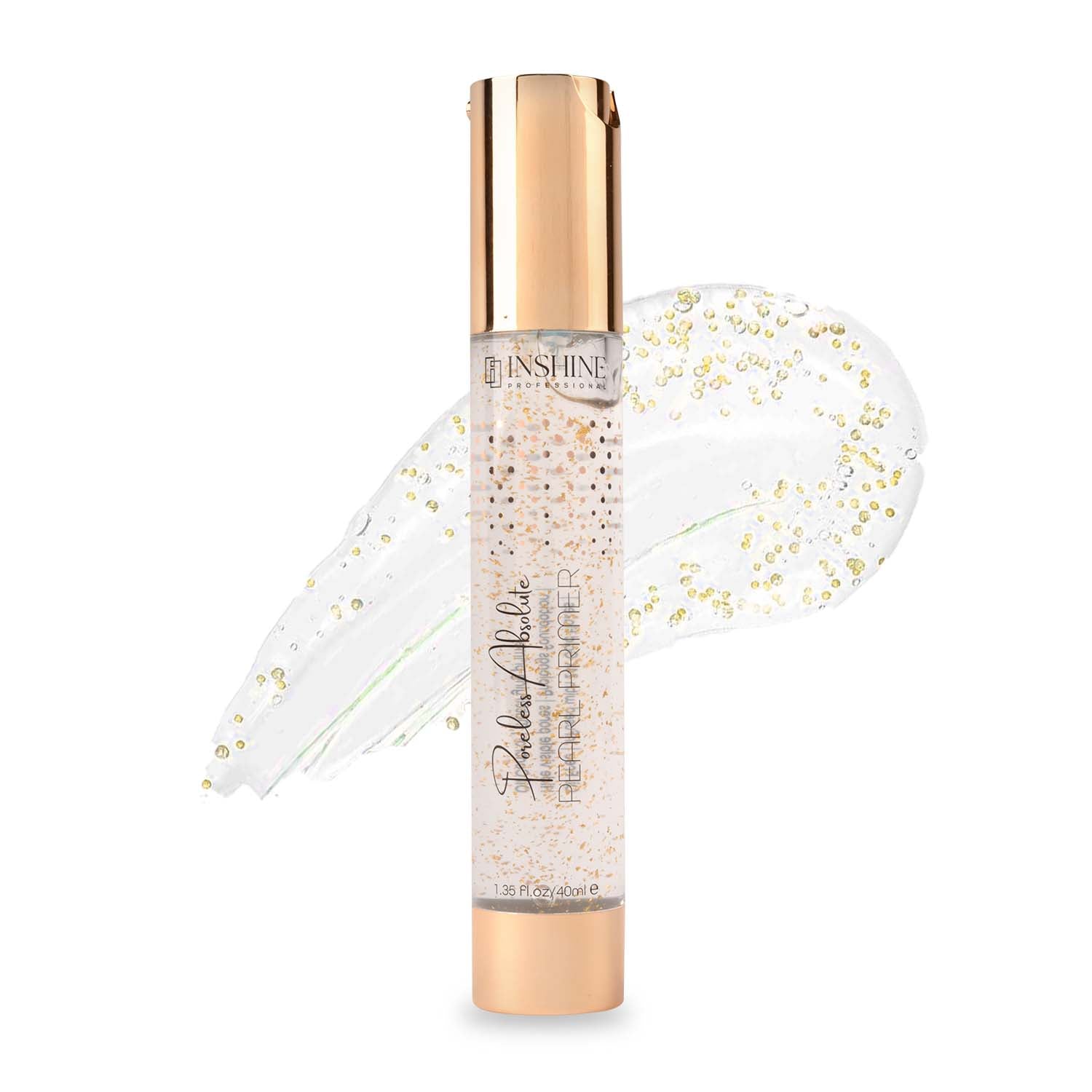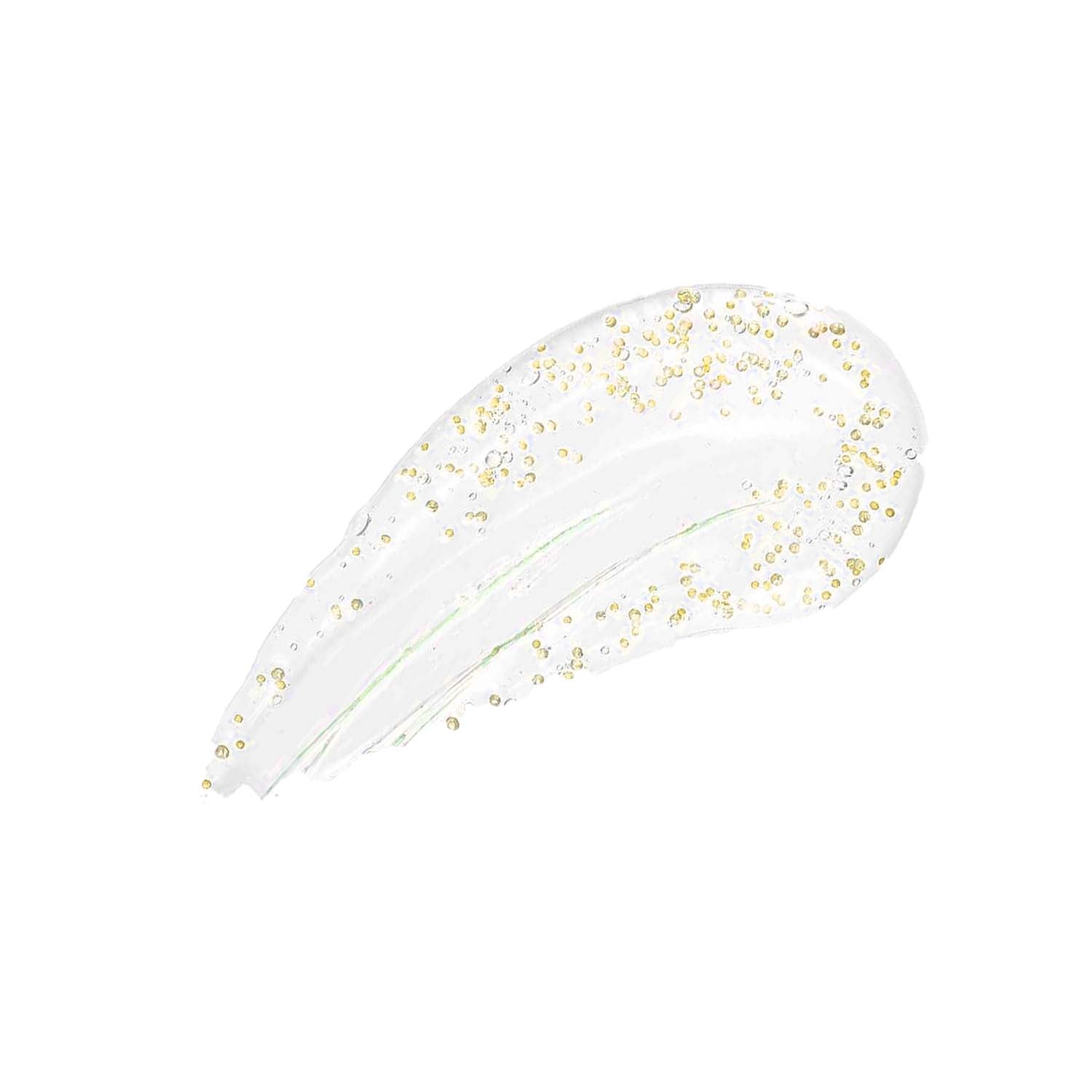 Poreless Absolute Pearl Primer
INSHINE ORIGINAL'S Poreless Absolute Pearl Primer creates a smooth, poreless canvas for your foundation or makeup. It is formulated to minimize the appearance of pores, even out skin texture, and provide a subtle pearlescent glow. 

What it is :
Our Poreless Absolute Pearl Primer is a silky-textured primer that comes in a gel form. It contains ingredients that work together to refine the skin's surface, blur the appearance of pores, and impart a subtle pearlescent finish.

What it does :

Pore-minimizing effect: The formulation of the primer helps to fill in and smooth out the appearance of pores, creating a more even skin texture. It creates a temporary optical illusion that reduces the visibility of pores and imperfections.

Skin-smoothing: It provides a smooth base for your foundation or makeup application, helping to ensure a flawless finish. The primer's texture helps to even out any roughness or unevenness on the skin, resulting in a more refined complexion.

Pearlescent glow: The pearl-like pigments in the primer add a subtle luminosity and radiance to the skin, providing a soft, ethereal glow. This can enhance your skin's natural luminosity or add a touch of brightness to your overall makeup look.

Extended wear: By creating a smooth surface and helping to control excess oil, the primer can help extend the longevity of your foundation or makeup. It can aid in preventing your makeup from settling into fine lines or creases throughout the day.

How to use:

a. Prep your skin: Start with a clean and moisturized face. Cleanse your skin and apply your regular skincare routine, including moisturizer and sunscreen.

b. Dispense the primer: Take a small amount of primer onto your fingertips or the back of your hand. A pea-sized amount is typically sufficient for the entire face.

c. Application technique: Using your fingertips or a makeup brush, gently apply the primer to your face. Focus on areas where you want to minimize the appearance of pores or smooth out the skin, such as the T-zone (forehead, nose, and chin) or areas with visible texture.

d. Blend and smooth: Using light, upward motions, blend the primer into your skin until it is evenly distributed. Pay extra attention to areas with enlarged pores or uneven texture. Ensure that the primer is seamlessly blended, leaving a smooth and luminous finish.

e. Wait and apply makeup: Allow the primer a few moments to set on your skin before applying foundation or other makeup products. This will ensure optimal adherence and longevity.

f. Layer foundation and makeup: After the primer has set, proceed with applying your foundation or other makeup products. The primer's smooth surface and blurring effect will create a flawless base for your makeup application.

Remember, a little goes a long way with primers, so start with a small amount and build up if needed. Additionally, if you have specific areas with larger pores or texture concerns, you can pat a bit more primer onto those areas for extra pore-minimizing benefits. Enjoy the smoother, poreless appearance and subtle luminosity that the Poreless Absolute Pearl Primer provides.
Imported & Mktd. by (Regd. Office): D.G Impex  Add: Building No 133, 4th Floor, Pul Mithai, Qutab Road, Delhi - 110006.
Mfg. For: Yiwu Vanthous Import and Export Co., Ltd. Add: Room 906, Yuye Building, 877 Chengbei Road, Futian Street, Yiwu - 322000 China
Email: support@inshineoriginals.in.
Customer care at Regd. Office Tel: +918920930028.