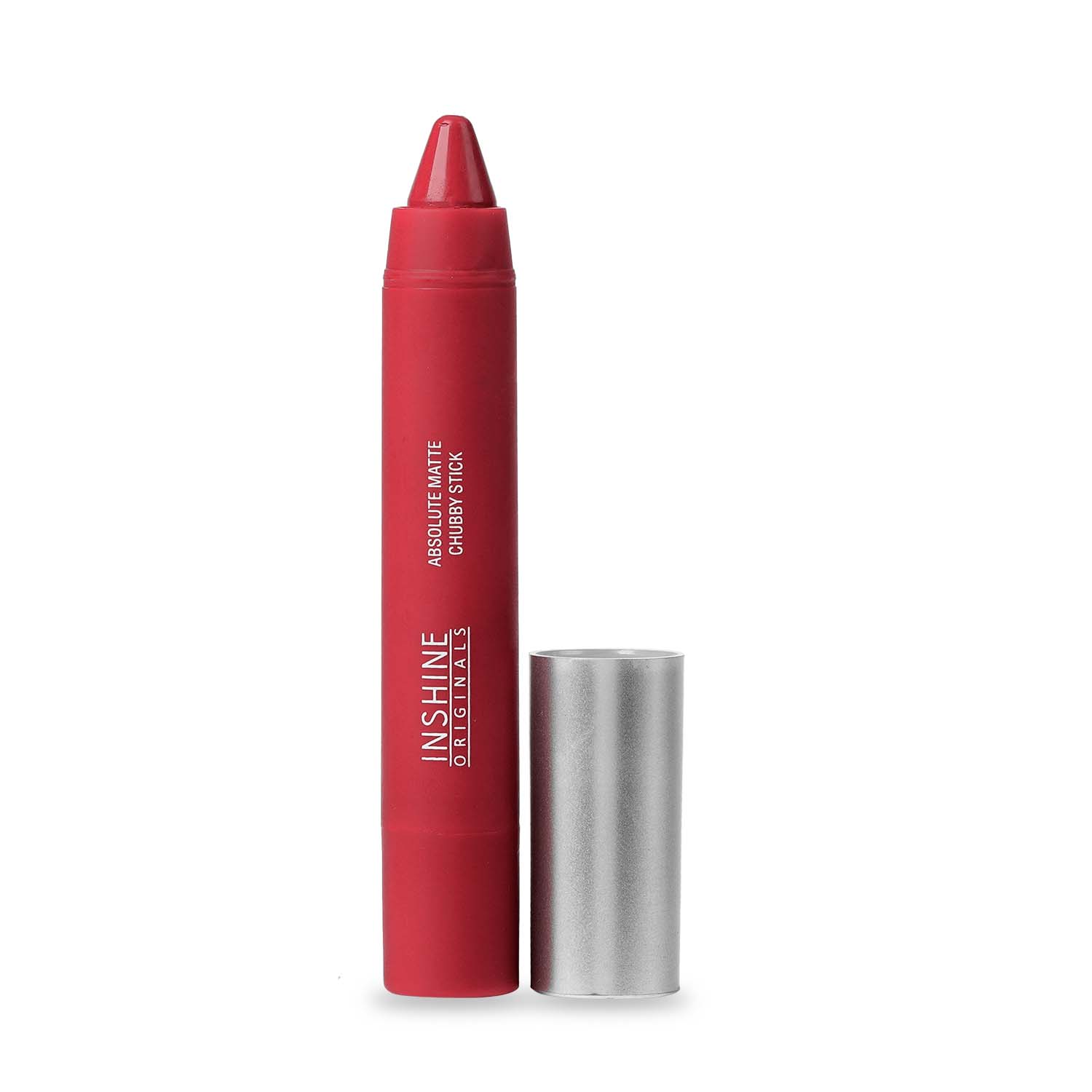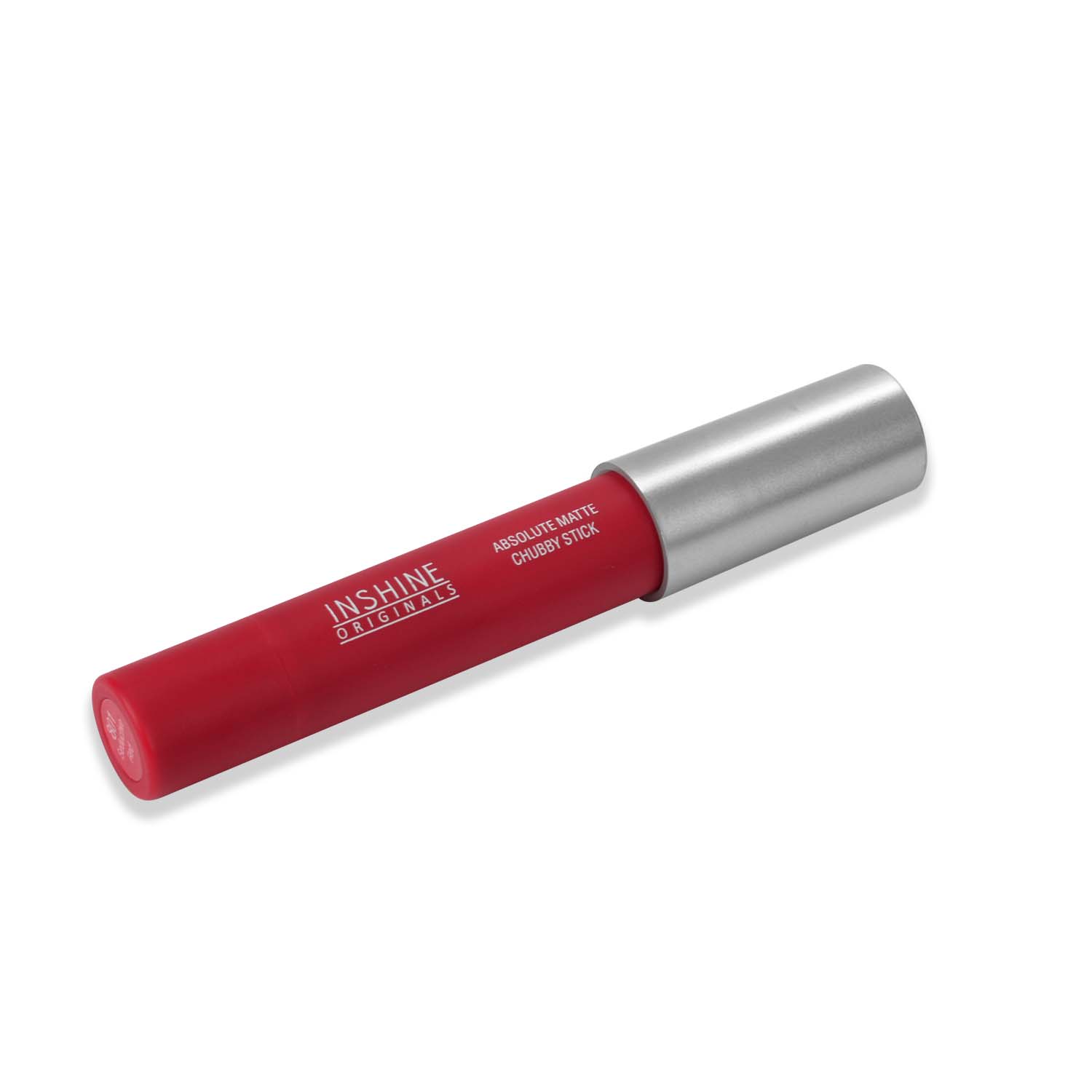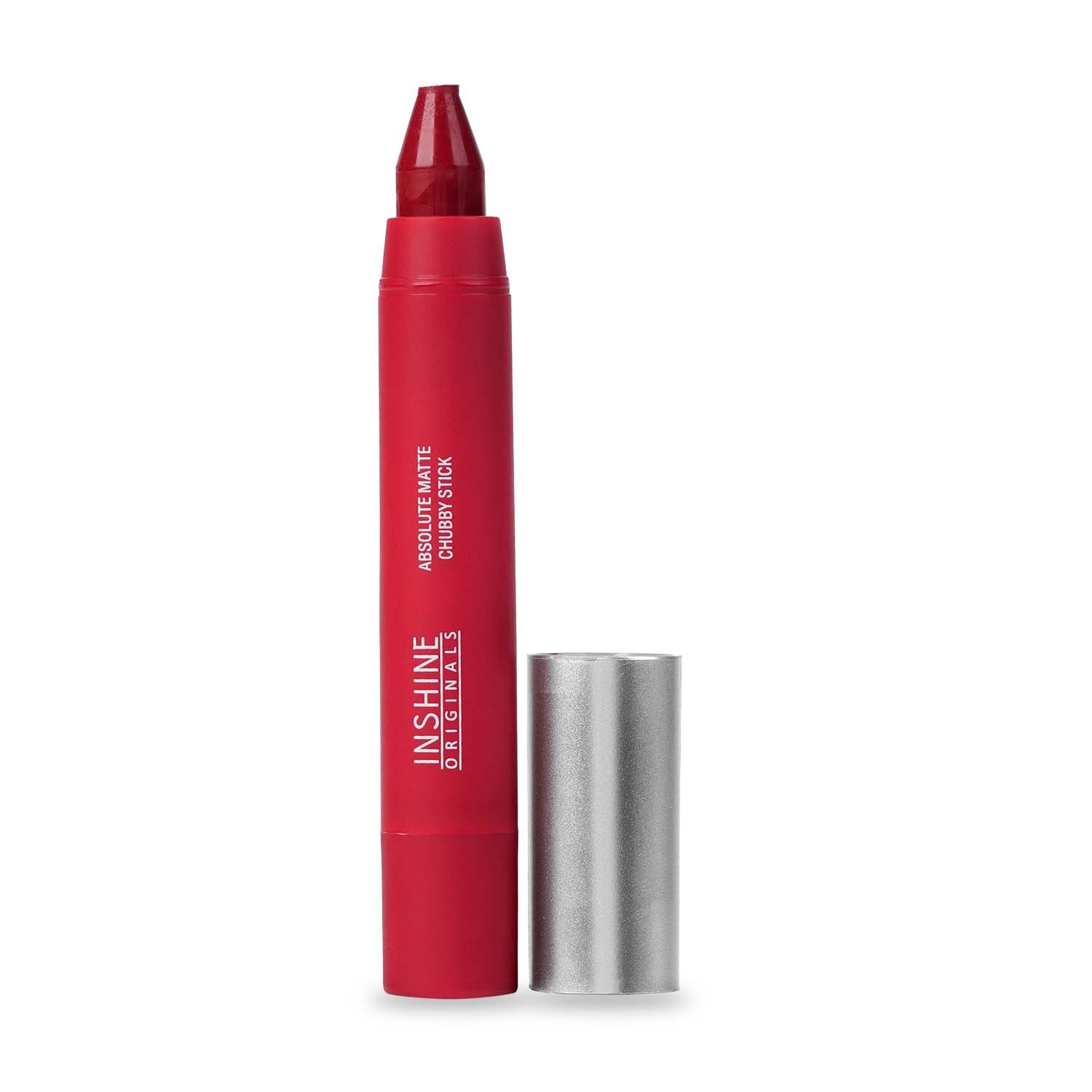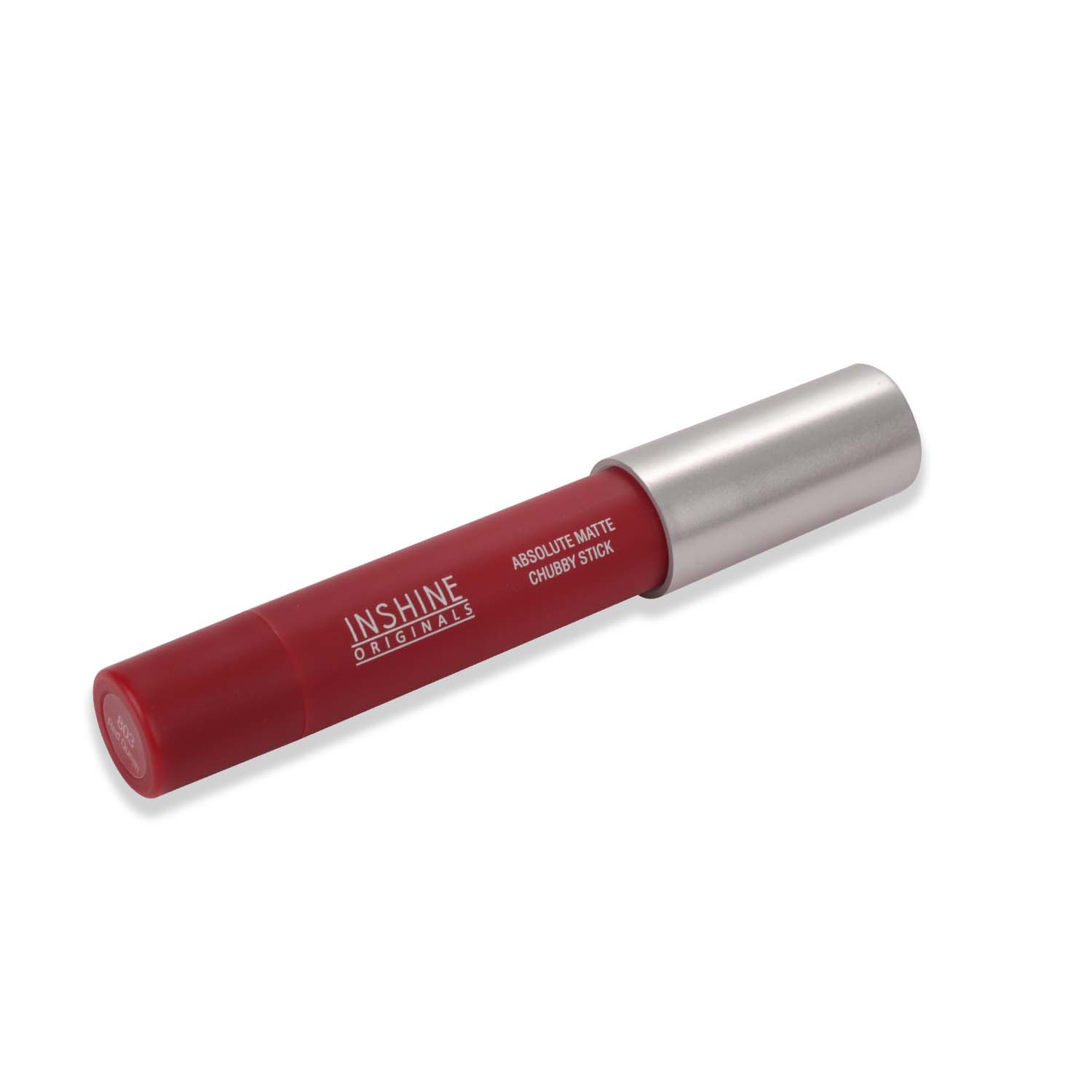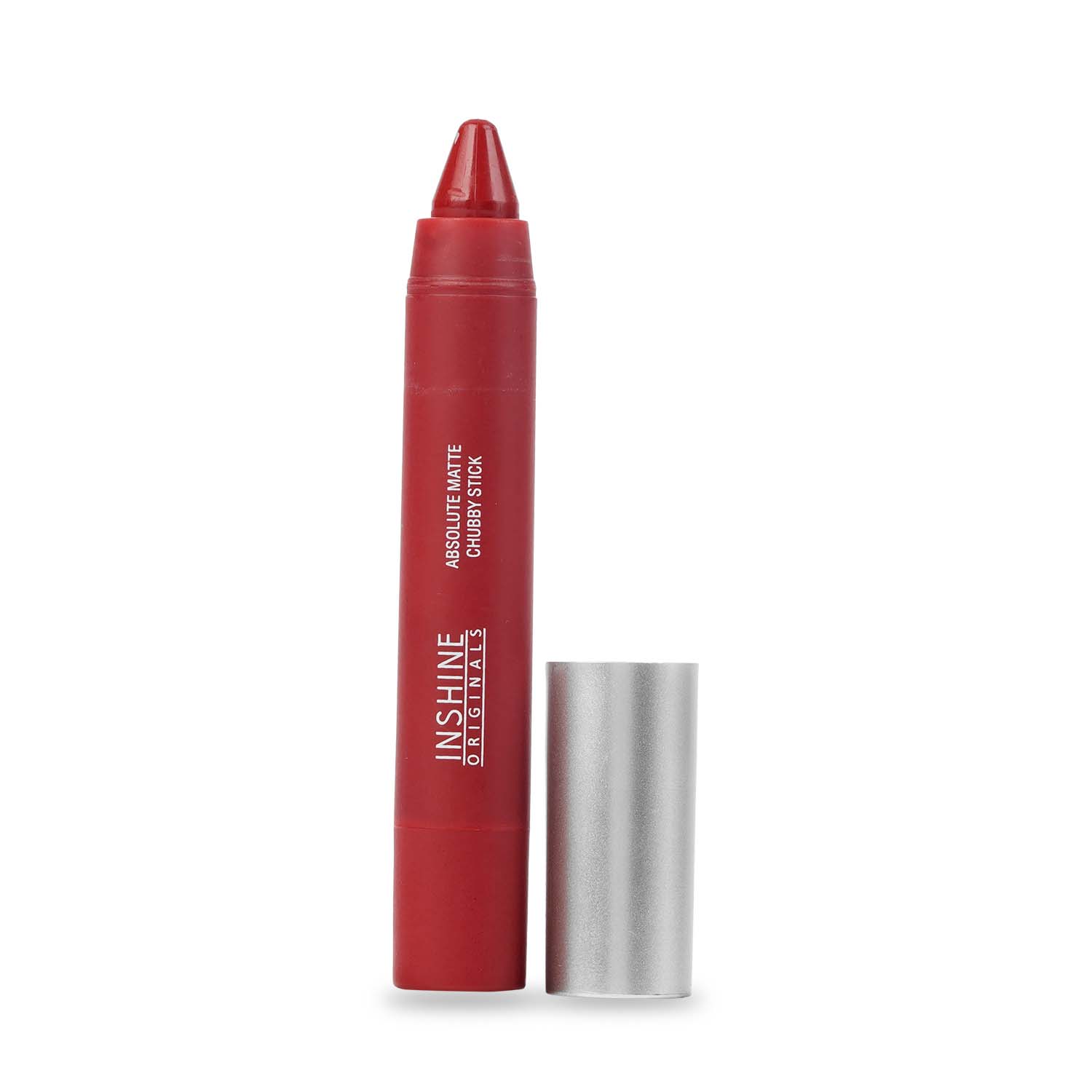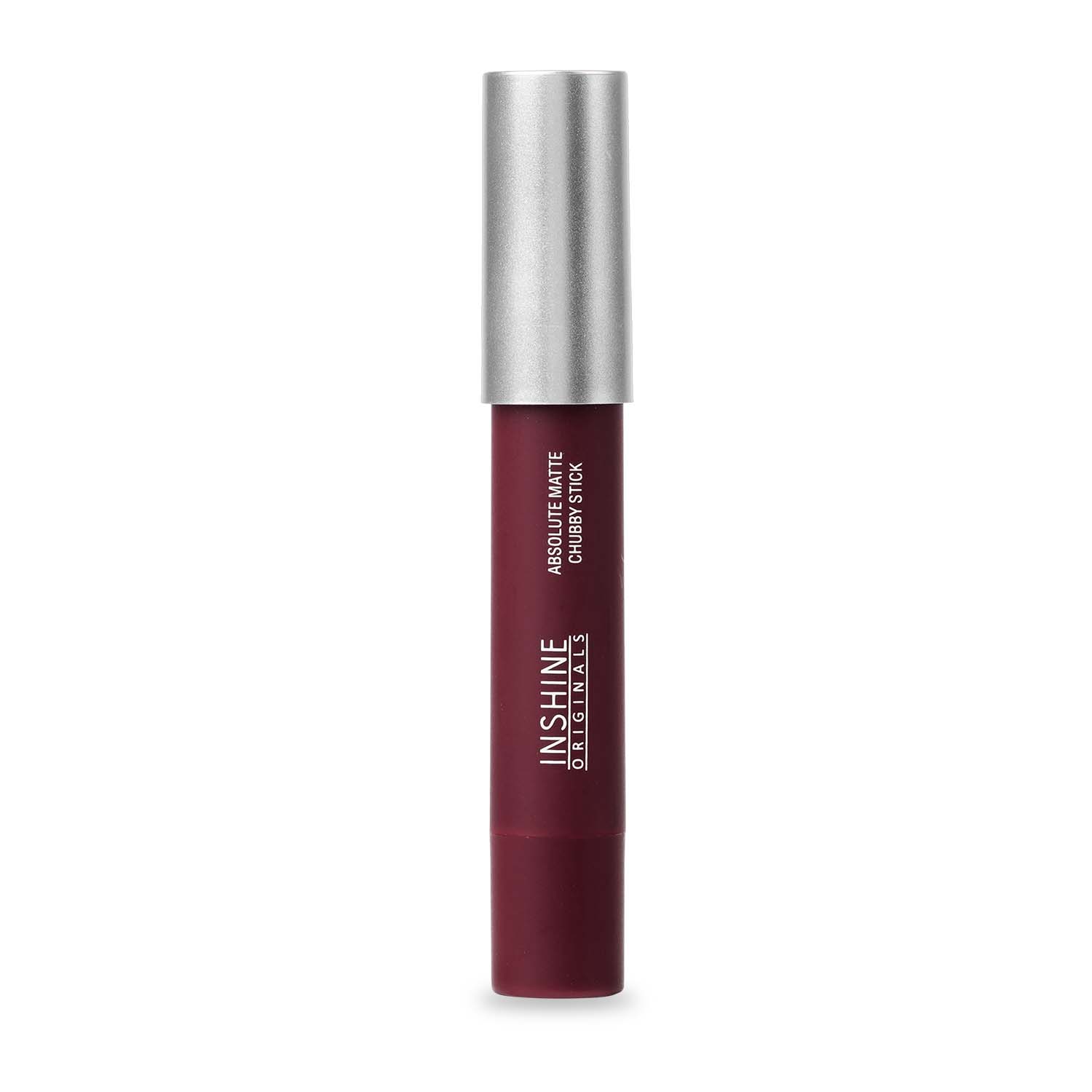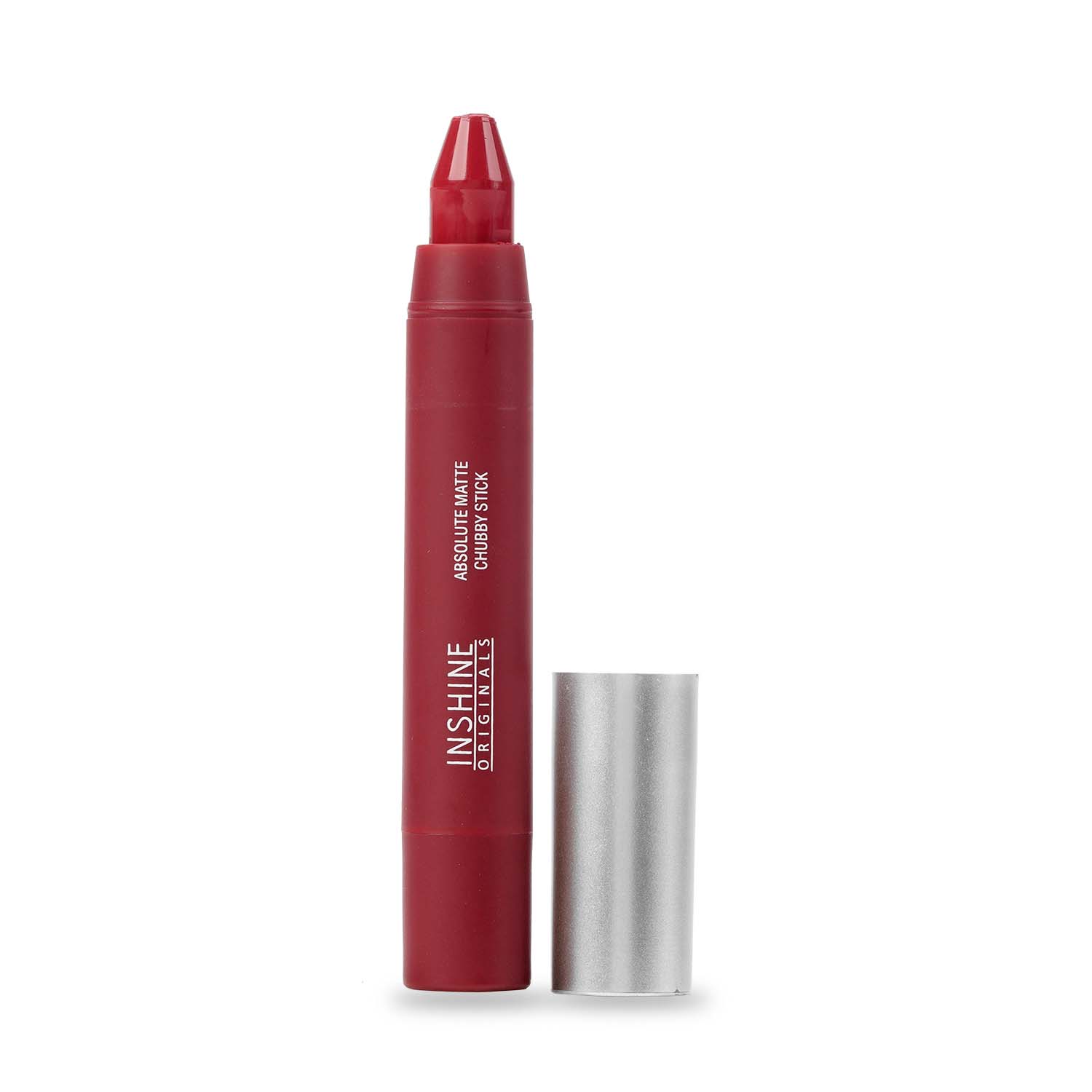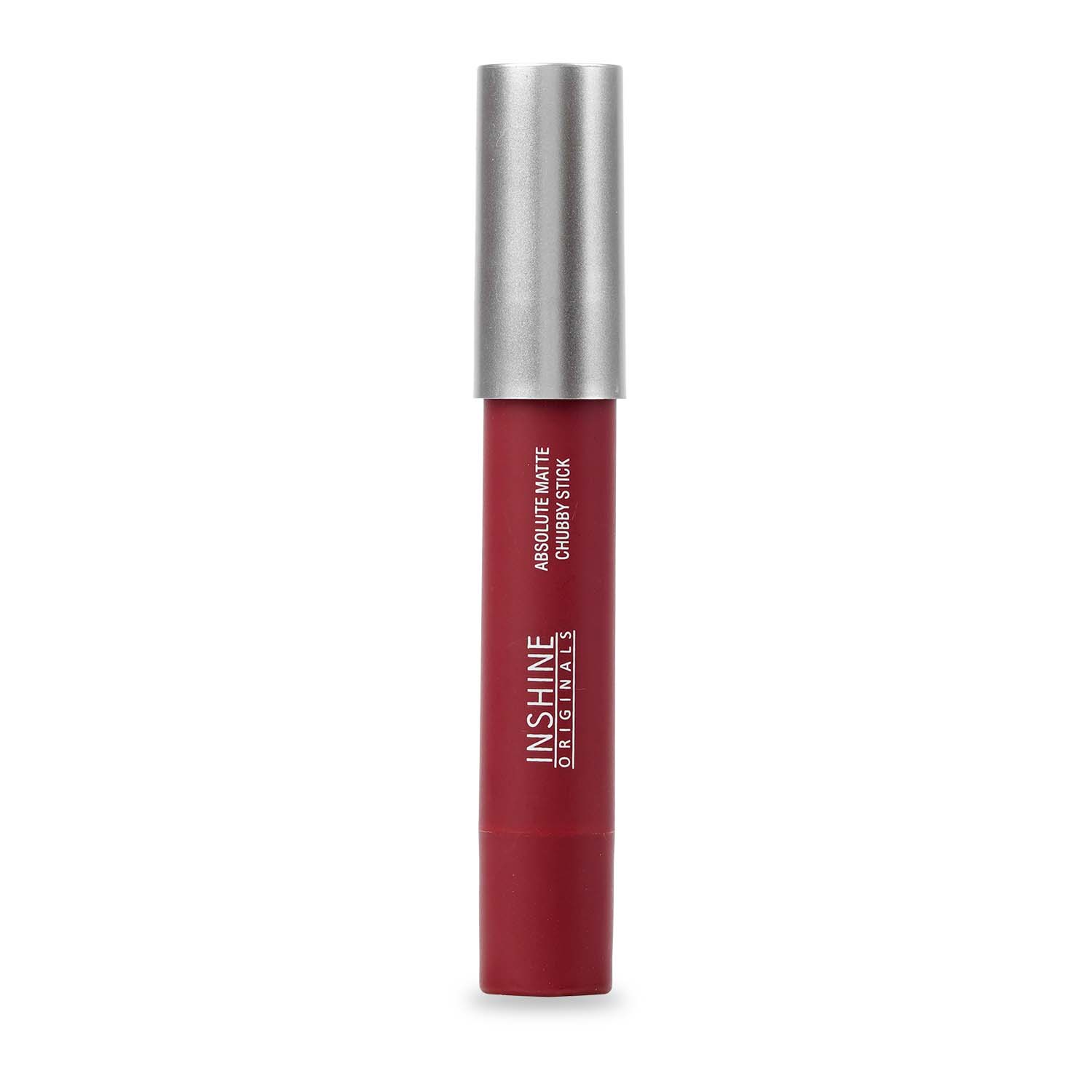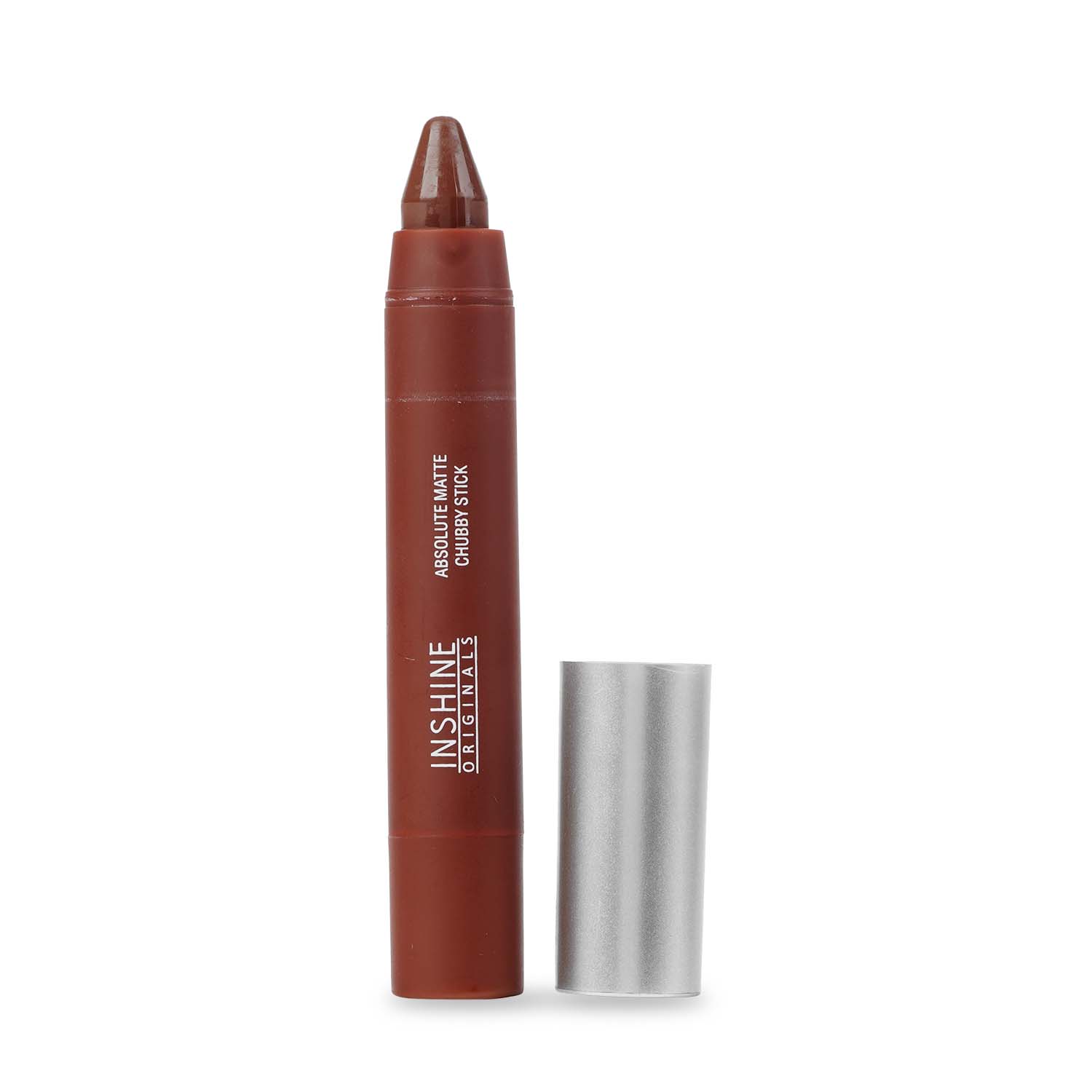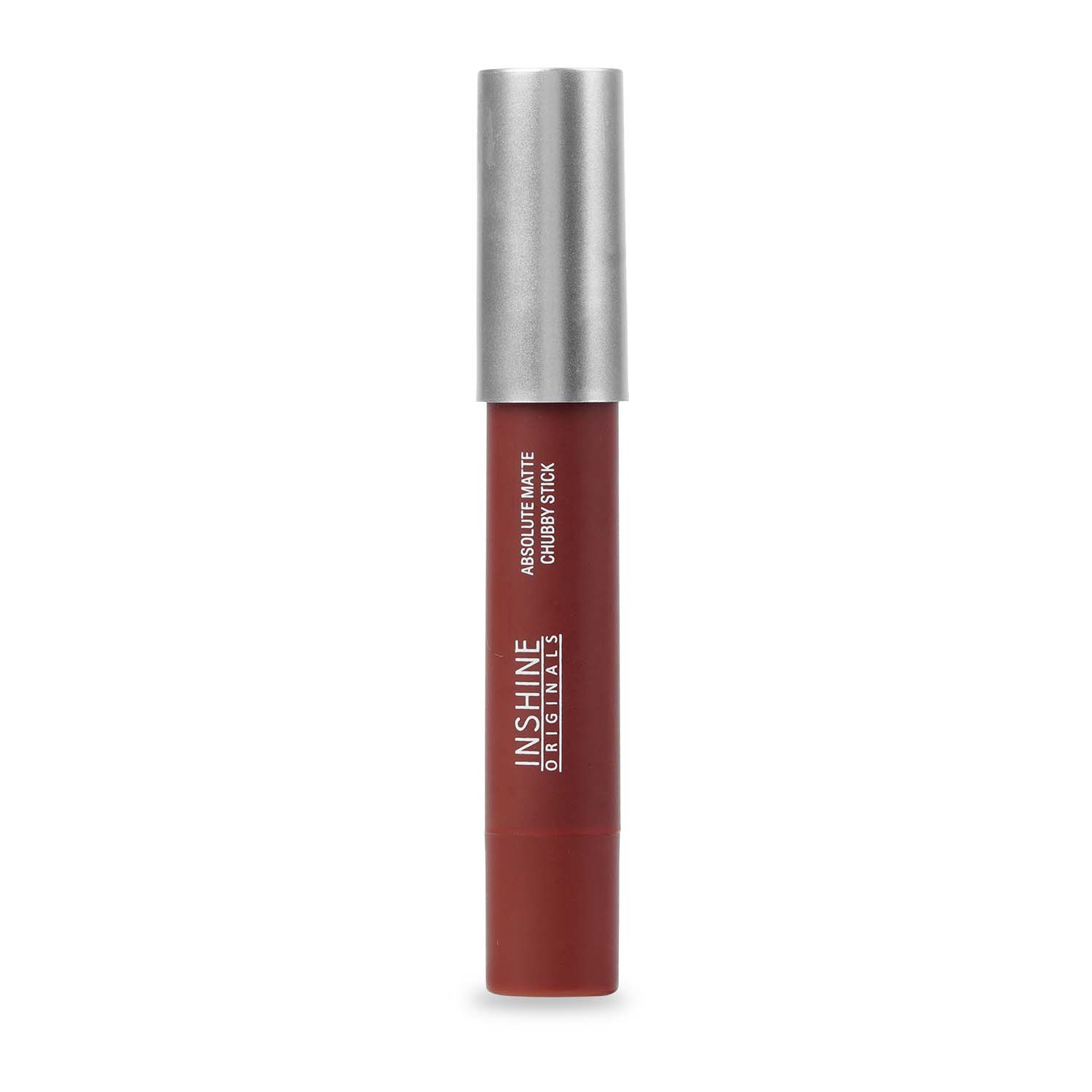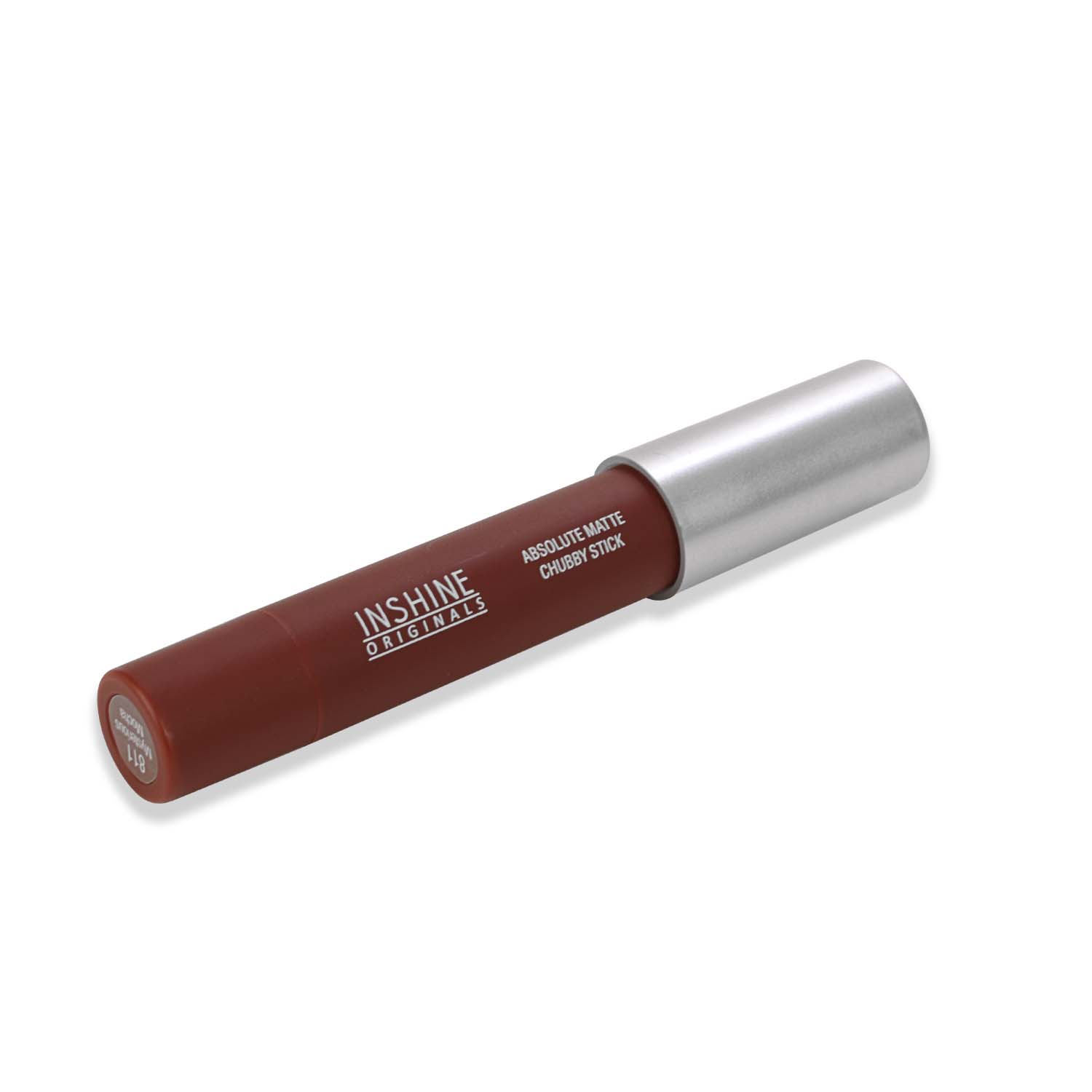 Absolute Matte Chubby Stick
Color:
21 - 801 Seductive Red
INSHINE ORIGINAL'S Absolute Matte Chubby Stick, a revolutionary product designed to redefine your matte lip game. This chubby stick combines the convenience of a jumbo pencil with the elegance of a velvety matte finish. Our Absolute Matte Chubby Stick glides effortlessly onto your lips, delivering a burst of intense color and a long-lasting, comfortable wear. Whether you desire a bold statement or a natural everyday look, this versatile lip product will be your go-to for achieving absolute matte perfection.
What It Is :
The Absolute Matte Chubby Stick is a multi-purpose lip product that comes in a chubby pencil format. It features a creamy yet lightweight formula that dries down to a stunning matte finish. This chubby stick offers precise and effortless application, making it ideal for on-the-go touch-ups and versatile lip looks.
What It Does :
Our Absolute Matte Chubby Stick offers several benefits:
Intense Color Payoff: The richly pigmented formula provides a vibrant and opaque color payoff in just one swipe. The high concentration of color ensures that your lips are coated with a bold and statement-making hue, allowing you to express your unique style and personality.

Velvety Matte Finish: Experience the beauty of a velvety matte finish without compromising on comfort. Our Absolute Matte Chubby Stick dries down to a non-drying matte texture that feels lightweight and comfortable on the lips. Say goodbye to any potential discomfort associated with traditional matte lip products.

Long-Lasting Wear: Our chubby stick is formulated to stay put throughout the day, providing long-lasting wear without smudging or fading. The matte formula adheres to your lips, ensuring a beautiful and flawless look that withstands the test of time. Enjoy your day or night with confidence, knowing your lip color remains intact.

Convenient and Easy Application: The chubby stick format allows for effortless and precise application. The jumbo pencil design provides a comfortable grip and allows you to define and fill in your lips with ease. The versatility of the chubby stick allows you to create different lip looks, from a precise and defined lip line to a full lip coverage.
How to Use:
Prep your lips: Begin by ensuring your lips are clean and moisturized. Exfoliate if needed to create a smooth canvas for application.

Outline your lips: Begin by outlining your lips with the chubby stick, starting from the cupid's bow and following the natural shape of your lips. The precise tip of the chubby stick allows for easy and accurate application.

Fill in your lips: Once the outline is complete, fill in the rest of your lips with the chubby stick, using short and even strokes. The creamy texture effortlessly glides onto your lips, depositing intense color in a single application.

Blend and perfect: If desired, you can use your finger or a lip brush to gently blend and soften the edges for a seamless finish. This step helps to achieve a more natural and diffused look or create an ombre effect.

Touch up throughout the day: Due to its convenient chubby stick format, you can easily touch up your lips on-the-go as needed. Simply twist up the product and reapply as desired for a fresh and vibrant look.
Experience the ultimate matte lip perfection with our Absolute Matte Chubby Stick. Revel in the intense color payoff, velvety matte finish, and comfortable wear. This versatile lip product is your key to achieving absolute matte beauty with effortless application. Embrace the power of our Absolute Matte Chubby Stick and make a bold statement with your lips.
Imported & Mktd. by (Regd. Office): D.G Impex  Add: Building No 133, 4th Floor, Pul Mithai, Qutab Road, Delhi - 110006.
Mfg. For: Yiwu Vanthous Import and Export Co., Ltd. Add: Room 906, Yuye Building, 877 Chengbei Road, Futian Street, Yiwu - 322000 China
Email: support@inshineoriginals.in.
Customer care at Regd. Office Tel: +918920930028.